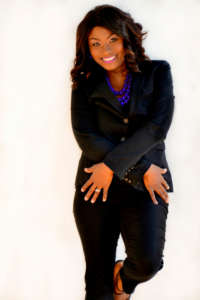 Lead Party Planner & Owner
Ashia
Hello, my name is Ashia. My crazy passion for parties, entrepreneurial spirit, expressing my creativity, and making people smile and laugh, led me to create Party Sticklers. By day, I work a 9-to-5 as a software engineer, with a Master of Science degree in Communications Technology. On the weekend I transform into; wait for it-the Party Girl. Cue in the music as I put on my cape. I know what it takes to juggle a work-life balance, book author, wife, chef, taxi driver, employee, and business owner. I'm a party enthusiast and love the rush and thrill you get when planning parties. I'm running towards the craziness and fire when everyone else is running away or screaming for help. After all the craziness is all said and done, I want to do it all over again. Now, that's passion. I love to talk, tell jokes, act silly, laugh, entertain, and bring people together. I'm a self-proclaimed perfectionist when it comes to the details, hence the company name. You can never be too organized or detailed, right?
When I'm not busy planning events, I enjoy drawing inspiration from my hobbies and the things I love: spending time with my boys (yes, that includes the hubby too), international travel, exploring new adrenaline-packed adventures, trying to be an iron chef in the kitchen, exploring my inner crafting side, and being an active sideline coach and cheerleader for my kids sporting events.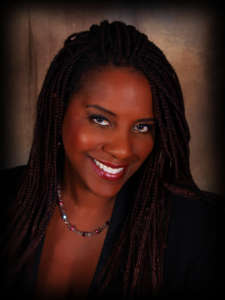 Party Hostess & Consultant
Natasha
We're excited to have teamed up with Ms. Natasha, our party hostess chearleader! Natasha comes to us with an enormous amount of experience and a wealth of knowledge in the child care, event planning, and entertainment industry. Natasha is the owner of Precious Moments Home Childcare and for the past 14 years has held a child care provider license in Fairfax County. She and her family also owned and operated "Thriller Bounce" a Moonbounce and Inflatables rental providing company serving the DMV. Natasha is well versed in what it takes to plan and execute a stellar celebration and we are happy to bring her expertise and enthusiasm to Party Sticklers.